about

jump to: bio projects services mailing list signup
---
bio
back to top

Sam Torres is a Troy, NY based composer, saxophonist, and audio engineer.

Sam's ongoing projects include a duo with pianist Sophia Vastek called Tilted Arc, and Organ Colossal, an ensemble and concert presenting collective (also co-directed by Sophia Vastek). In addition to these, Sam has written music for live electronics and saxophone, string quartet, percussion quartet and live electronics, and solo piano. Stretto, his modern jazz quartet, and Little Wing, an indie-rock influenced chamber group are among his previous projects. His composition, "Ritual: Breath of a Poem" for percussion quartet and interactive multichannel electronics won the first prize in the Peabody Institute Prix d'Eté in 2018. He has been commissioned by The Witches, the Peabody Community Chorus, the public school district of Bedford, NY, Music of Reality, bassist Sam Zagnit, and pianist Sophia Vastek. Sam's music frequently uses live, interactive electronics to expand or augment the sonic capacity of an acoustic instrument.

Sam's music has been performed in many house concerts and coffee shops in Baltimore and New York City, as well as at Thalia Theater at Symphony Space, Spectrum, University of Cape Town in South Africa, Arts Letters & Numbers, Peabody Institute, Johns Hopkins University, and Manhattan School of Music. As a saxophonist and woodwind doubler, Sam has performed at Carnegie Hall, Jazz at Lincoln Center, Symphony Space, Spectrum, the RISD Museum, SMOKE, The Shrine, and others with Stretto, ensembles from Manhattan School of Music, New York Youth Symphony, New York Jazz Academy, and others. As an audio engineer or technical assistant, Sam has worked with Talea Ensemble, Yarn/Wire, Wet Ink Ensemble, Columbia University Composers, composer Michael Harrison, Music of Reality, pianist Sophia Vastek, and violinist Todd Reynolds in performances at The Dimenna Center, EMPAC, Town Hall Seattle, The Linda WAMC, University of Chicago, MIT, and the Jewish Museum. Sam has been a technical assistant for compositions recorded by cellist Clarice Jensen, released on Miasmah Recordings, Mari Kimura, released on New World Records, and Talea Ensemble, released on Kairos Music.

Sam recently joined the board of the 71-year old chamber music series Friends of Chamber Music in Troy, NY, and serves as the chair of the publicity, marketing, and audience development committee. He and Sophia Vastek were featured in the Times Union newspaper about their continuing work in the music community in upstate NY.

---
projects
back to top

In addition to writing, performing, and engineering my own music and as a freelancer, I am involved with these projects in an ongoing basis:


Organ Colossal
is a collective of genre-agnostic musicians based in Troy, NY organized by
Sophia
and myself. We perform as an ensemble of varying size as well as present concerts.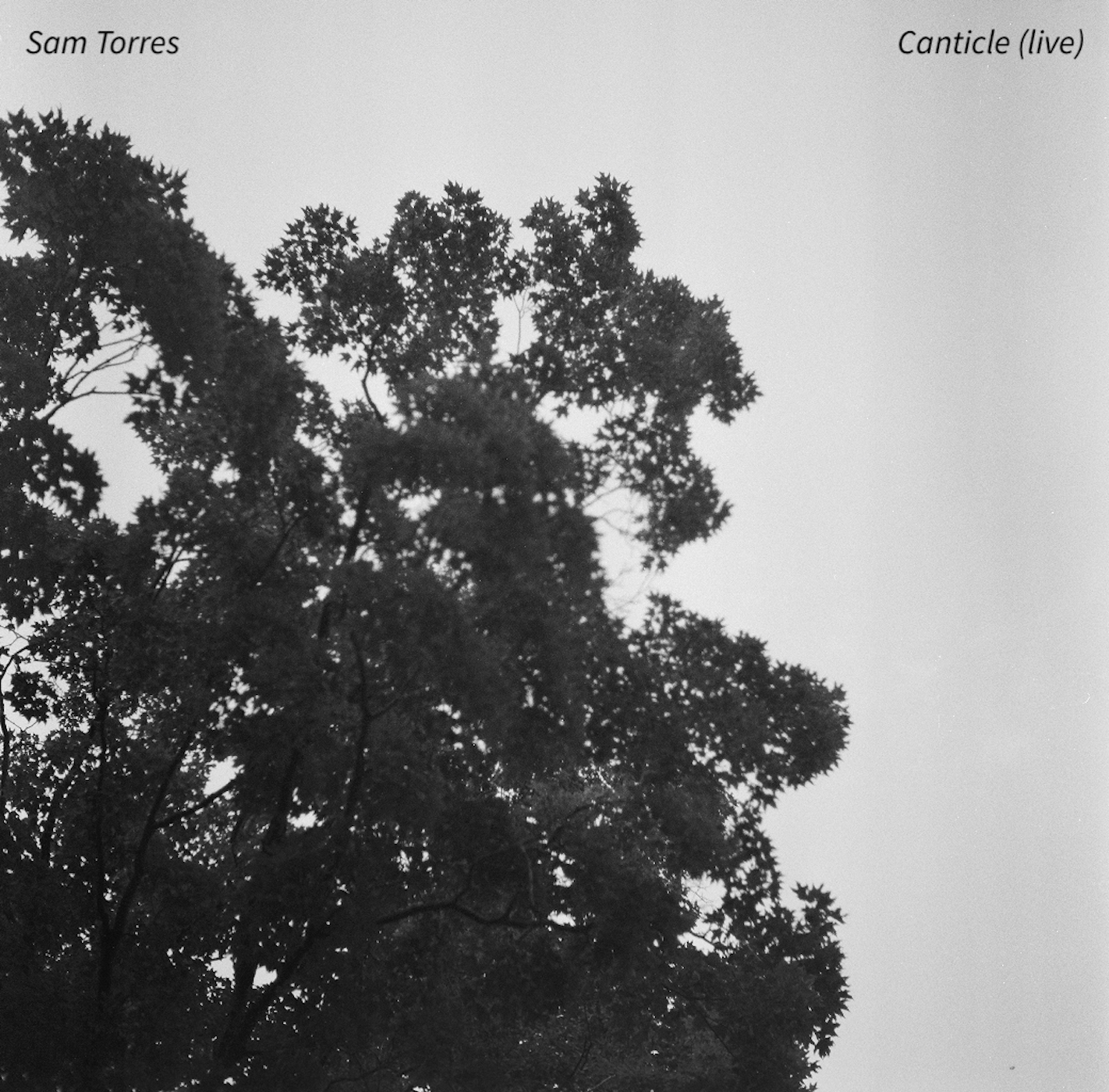 Canticle
is an ongoing collection of performances of meditative, improvised music. It started in 2015 as a set composition, but has evolved over the years into it's current always-changing form.
Here
is the most recently released iteration.
The Lift Series
is a concert series organized by organized by
Sophia
and myself, in collaboration with the
Troy Music Hall.
Here's more information.
---
services
back to top

I've had the pleasure of working with some incredible individuals and ensembles over the years. Below are some of the kinds of things I've done and some of the people I've worked with. Contact me if you'd like to hire me for any of these services.




Services
---
live audio engineering (FOH, broadcast mixing, spatial audio, live electronics, etc.)
studio audio engineering (recording, editing, mixing, and mastering)
sound design for theatre, opera, and film
audio system consulting
(for live/touring, studio, and home applications)
designing and constructing audio and multimedia systems for art installations

software development for electroacoustic music
videography and video editing

music engraving

teaching (saxophone, electronics, composition, improvisation, podcast technology)

transcription, arranging, and score/parts preparation

full production prep for live performance of film scores
podcast recording, editing, and scoring
Audinate Dante Level II Certification

lighting design and lightboard operation
opera supertitles operation
theater and concert stagehand work in all areas
website management
grant proposal writing and application management
Clients/Employers
---
Production Department, Manhattan School of Music
Computer Music Department, Peabody Institute, Johns Hopkins University
---
mailing list signup
back to top
photo by Kiki Vassilakis